1:3 Scale Kids Tricycle.
Made to promote my free 50 page book about Brick-Built LEGO Wheels
Inspiration: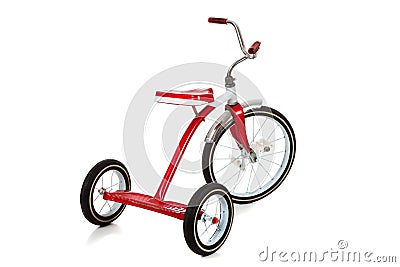 MOC:
Pretty big, but somewhat fragile model, made for events. It can be pushed and steered.
Made after real kids tricycle, carefully scaled down.
The weakest part is 2x2 turntable plate that connects the handlebar and frame.
Everything is angled and sloped.
VIDEO in HD: